Lou's Oil Service
Lou's Oil Service is a local, family owned and operated fuel distribution business that has been in operation since 1967. We're dedicated to providing our Connecticut customers with a full line of quality petroleum products at affordable prices.
Where our customer is a warm friend…not a cold number!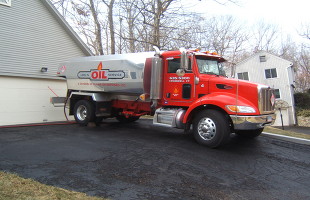 Receive Prompt Fuel Deliveries
Trust in the team at Lou's Oil Service for reliable fuel oil deliveries to your residential or commercial location. Our minimum fuel delivery is 100 gallons. We strive to offer the highest quality service possible at an affordable price.
Send us a line
or call (860) 635-5300
Get in touch with us for the prompt, reliable fuel delivery services you deserve. We offer automatic fuel delivery services as well as comprehensive 24-hour oil burner service plans. Senior and volume-based discounts are available!
Stay warm all year long
You can depend on Lou's Oil Service for all your fuel and heating oil needs. Automatic delivery services are available for your convenience!
Easily power your equipment
Get convenient, on-site diesel deliveries to keep your equipment running for as long as you need. All of our diesel is of premium quality for the best performance possible.
Keep your tanks full
Whether it's your supplemental monitor heaters or your outside kerosene tanks, we'll keep you fueled up so you're fully prepared all year round.
Automatic Delivery
Rather than checking and constantly monitoring the oil levels, get set up with our automatic fuel delivery services and we'll make sure you always have the oil you need.
We also have a comprehensive 24-hour oil burner service plan, so you can be sure that if there's ever a problem with your system, it will be back up and running in no time.
Lou's Oil Service is proud to participate in the CRT (Community Renewal Team) program, which helps the individuals and families in Connecticut with challenging situations.
Office Location
151 William Street, Middletown, CT 06457
HOD #1302
CT License #S1-303161